In addition to my qualifications and experience in Complementary Therapies and a diploma in Anatomy and Physiology, I also have over 12 years of experience in Health and Safety, in both an advisory and management capacity. I have a post-graduate diploma in Occupational Safety and Health, together with an MA in Human Resource Management.
I am in a unique position where I can offer advice on health and safety issues as well as helping to reduce the symptoms of workplace injuries, such as repetitive strain injury or manual handling injuries. I have the experience of developing and delivering Health and Wellbeing programmes and I also provide in-house therapy treatments, which help relieve the symptoms of stress.
For a full list of my health and safety experience and further qualifications, please refer to my LinkedIn page.
The importance of looking after your staff
Do you value your employees?
Do you want to retain your staff and improve your
business prospects?
In an increasingly competitive market, companies are constantly in need of opportunities to help increase productivity, whilst at the same time reducing costs.
Stress is a common factor of modern life and is now arguably the single most common cause of absence from work. More and more companies are discovering the benefits of introducing stress relief and wellbeing programmes.
Stress is well recognised as contributing to:
Absence from work
Reduced levels of concentration
Inability to sleep
Poor performance
Low morale
Loss of staff
Increase in bad habits that damage help (e.g. smoking, drinking, over/under eating, illegal substance abuse)
Increase in blood pressure
Heart problems
Increased anxiety
Increased irritability
A few simple and relatively inexpensive steps can be taken to introduce a stress reduction programme, through the provision of on-site Bowen Therapy, Indian Head Massage or Reiki.
There are also many workplace situations where there is a risk of musculoskeletal complaints – from office workers and cashiers sitting for long periods of time and the repetitive action of using a keyboard or till, to shop assistants standing for long periods of time and production line workers or shelf stackers lifting, bending and stretching. Therapy treatment, in particular the Bowen Technique, can be used as a remedial therapy to reduce the impact of injuries in the workplace.
Stand alone treatments can be provided, or they can be incorporated with health and safety advice on specific issues such as DSE workstation set up. Treatments can also be provided as part of a regular ongoing service, or as a one-off event, such as a wellbeing awareness day or as a reward for staff performance.
The benefits to your organisation
There are two aspects here – stress reduction and reducing the impact of injuries within the workplace.
Some of the benefits are:
Increased productivity
Increased motivation and commitment to work
Reduction in sickness and absenteeism
Retention of key staff
Reduction in costs, resulting from absenteeism, recruitment, medical costs and stress related claims
Reduction in healthcare costs of employees
A more profitable business
Customer satisfaction
Complying with legal obligations and duty of care
More socially responsible
Improved Corporate image and reputation
Wellbeing programmes and stress management can mitigate the risks of an ageing workforce
Management of minor health problems at work
Employees are likely to feel more valued as individuals (a key ingredient to high level performance and productivity)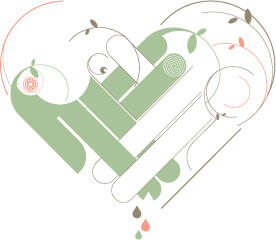 The benefits for the employees
Some of the benefits of stress management for employees are:
Reduction in stress, fatigue and anxiety
Relief of muscle tension in the upper body and other symptoms as a result of the repetitive use of a keyboard or other equipment
Increased mental focus and concentration
Relieves headaches and migraines
Calms the nervous system
Stimulates and increases blood circulation
Strengthens the immune system
Boosts morale and enhances the working environment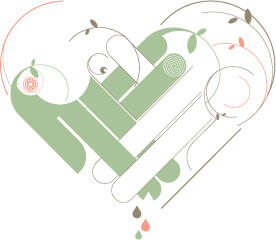 Bowen Therapy can be used as a remedial therapy for numerous ailments, including workplace injuries, skeletal and muscular problems. It is also effective in reducing stress and proactively maintaining wellbeing.
Bowen is a gentle and non-invasive technique, which can be performed through light clothing, so it is ideal for the office environment. In many situations, several people can be treated at the same time (as there are regular pauses during the treatment), which also makes it cost effective.
The Bowen Technique may help with the symptoms of conditions such as:
Anxiety, stress and tension
Back pain and spinal problems
Fatigue
Frozen shoulder
Headaches
Knee and hip restrictions and misalignments
Muscular and skeletal disorders
Neck and shoulder pain
Pelvic tilt, leg length, hip imbalance
Poor mobility
Repetitive strain injury
Indian Head Massage has an amazing de-stressing effect on the whole body, by relieving tension in key areas and unlocking energy and toxins trapped in the muscles.
Indian Head Massage is ideal for the corporate environment because the treatment is very good for immediate stress relief, but also leaves the member of staff feeling revitalised and mentally alert, it is performed fully clothed, no oils, creams or special equipment is used, and the treatment itself is relatively quick. Treatment times can be as short as 15-20 minutes, although 30 minutes is more advisable.
Indian Head Massage may benefit the wellbeing of the individual in the following ways:
Release of mental and emotional stress and tension
Elimination of toxins from tense, knotted muscles
Improvement in lymph and blood circulation
Relieves migraines and headaches
Improvement in concentration
Boosts the immune system
Improvement in joint mobility of neck and shoulders
Chakra balancing and energetic healing
Increase oxygen uptake in tissues
Loosening of the scalp
Relieves depression
Reiki is ideal for the corporate environment because the treatment helps promote a sense of wellbeing and reduces stress, it is performed fully clothed, no special equipment is used and the treatment is relatively quick. Treatment times can be as short as 15-20 minutes, although 30 minutes is more advisable.
Reiki may also:
Restore the whole person to a state of harmony and balance
Cleanse toxins from the body and stimulate the immune system
Relieve pain, stress, tension, anxiety and muscle spasms
Increase energy and vitality
Release blocked energy and promote a state of total relaxation Help with insomnia