What is Indian Head Massage? (Champissage)
Indian Head Massage or Indian Champissage is a simple, safe and highly beneficial therapy, which will lift you out of the stresses and tensions of daily life and provide a wonderful way to relax those aching, tense neck and shoulder muscles.
It is based on the Ayurvedic system of healing, which has been practised in India for over 1000 years. It was introduced in the UK in 1981 by Narendra Mehta, and is based on the traditional form of Champi (head massage). It concentrates on the head, but also incorporates work on the shoulders, arms and face.
The aim of Indian Head Massage is to reduce stress and to release the energy blocks that build up in the tissues, muscles and joints of the head, neck, shoulders and face. Massaging the head encourages the supply of blood to the brain, which is one of the best ways of reducing stress. It addresses the areas where we tend to hold a lot of tension and rebalances the flow of energy to produce a feeling of peace and tranquillity.
By massaging the scalp, face, neck and shoulders, it helps to eliminate toxins from tense, knotted muscles, relieves stiffness and improves lymph and blood circulation. It also relieves headaches, eyestrain and improves concentration.
The treatment is performed fully clothed and in a comfortable sitting position, so that work can be carried out on the upper back, shoulders, head and face. A range of different massage and rhythm pressures are used to stimulate the head, neck and shoulders.
A simple Indian Head Massage generally takes about 30-40 minutes, however, the effects are even more profound when combined with Reiki or Angelic Reiki.
Indian Head Massage works on both a physical and mental level and has an effect on all the body's systems – stimulating the lymphatic, circulatory and immune system. It provides an amazing de-stressing programme for the whole body by relieving tension in key areas and unlocking energy and toxins trapped in the muscles.
Massage of the face, scalp and arms helps relax over used muscles, improves mobility and reduces tension headaches.
Indian Head Massage may benefit the wellbeing of the individual in the following ways:
Release of mental and emotional stress and tension
Elimination of toxins from tense, knotted muscles
Improvement in lymph and blood circulation
Relieves migraines and headaches
Improvement in concentration
Boosts the immune system
Improvement in quality of sleep
Relieves sinusitis and eyestrain
Improvement in joint mobility of neck and shoulders
Relaxation
Chakra balancing and energetic healing
Increase oxygen uptake in tissues
Loosening of the scalp
Relieves depression
Let's talk about your journey into wellbeing
Time to be, time to change.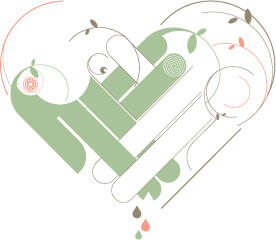 "Be not afraid of growing slowly, be afraid only of standing still"
Chinese Proverb