"Time to Be" is based in Chesterfield, Derbyshire. I offer a unique range of holistic therapies, aimed at enhancing the body's own healing ability. Everyone is unique and these treatments can be tailor-made to suit your own particular needs. Please click on the appropriate link to see details of individual therapies.
The Bowen Association
BTPA
The Angelic Reiki Association
CNHC
BCMA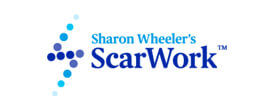 Angelic Reiki Masters
Angelic Reiki Association
Bowen Technique Diploma
BTAA
Bowen Therapy Post Qualifications:
Modules 8, 9 and 10
Mind, Body Bowen
Fascia Bowen
Bowtech
Art of Bowen
Part 1 and 2
Alastair McLoughlin - Art of Bowen
Bowen Therapy - Importance of Symmetry
Graham Pennington - Textbook Bowen Seminars, Australia
Bowen Therapy Postgraduate Workshop Series:
Pelvis and Lumbar
Neck
Upper Torso
Clinical Gems
John Garfield - College of Applied Myoskeletal Therapy, Australia
Fascia Bowen based on the work of Howard Plummer
Suffolk Therapy Clinic
Integrated Myofascial Therapy
Level 1-3
Myofascial Unwinding
Myofascial Assessment and Integration
MFR (UK)
McLoughlin Scar Tissue Release
Alastair McLoughlin – MSTR
Sharon Wheeler ScarWork
Body in Harmony Training
Diploma in Indian Champissage (Head Massage)
London Centre of Indian Champissage International
Kinesiology (Touch for Health)
International Kinesiology College, Bristol
PSYCH-K Basic Workshop
Usui Reiki (2nd Degree)
Alexandria Healing Centre, London
Spiritual Response Therapy (Advanced)
Spiritual Response Association
Diploma in Anatomy and Physiology
Diploma in Holistic Massage
ITEC
EmoTrance Practitioner
The Sidereus Foundation
Manual Lymphatic Drainage
Therapy 1 – Dr Vodder School
Shamballa Healing
Working with Angels is one of the most beautiful, gental, relaxing and yet powerful forms of hands on healing.
The Bowen Technique is a simple and yet powerful holistic therapy, which helps promote the natural healing capabilities of your body.
Indian Head Massage or Indian Champissage is a simple, safe and highly beneficial therapy, which will lift you out of the stresses and tensions of daily life.
Reiki is a simple, natural and safe method of healing. It is based on the idea that 'life force energy' flows through us and that illness is caused by a disruption of this energy.
A gentle and effective technique to help reduce the physical, emotional and mental impact of scar tissue on the body.
Let's talk about your journey into wellbeing
Time to be, time to change.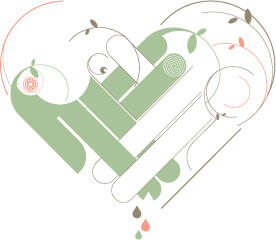 "There is a candle in your heart, ready to be kindled. There is a void in your soul, ready to be filled. You feel it, don't you"
Rumi